At Garden of Music, we offer bespoke CPD sessions, training and consultancy for arts and educational organisations, including freelance musicians, teachers and school staff.
Our training programmes include:
The application of accessible music technology (AMT), for people who require access to assistive technologies to fully participate in lessons and sessions
The use of the 'Sounds of Intent' framework, as an assessment, planning and recording tool to support musical development.
Inclusion in the mainstream classroom; how to prepare and deliver lessons in a more inclusive way, working towards developing a more inclusive classroom atmosphere.
Delivered by Dr Phil Mullen.
Disability equality in music education, exploring access and inclusion and the social model of disability, to inform planning and delivery.
Delivered by John Kelly.
We, the staff of the Education Authority's Music Service, had a very productive and engaging time with Gary Day and Garden of Music in August.
The informative workshops, excellently delivered by both Gary Day and Dr Phil Mullen, significantly challenged our perceptions and current practices. Areas of interest, such as the social mobility model, the adoption of "The Sounds of Intent Framework" and current developments in assisted technology & software, were unravelled and discussed enthusiastically.
The demonstration of existing practice by the Garden of Music was indeed very inspiring. The time spent sharing our own collective expertise and experience was also extremely beneficial. We left feeling very enthused and motivated to develop our existing approach further, by building on our reflective practice and establishing an even greater integrated approach to our delivery.
An extremely enjoyable and challenging workshop!
Garden of Music delivered training in Accessible Music Technology to a group of Music Generation Mayo tutors.
The trainer had an obvious passion and dedication to his work. He has considerable expertise is the area of accessible technology and how it can be practically and creatively used by disabled people.
His knowledge and experience were central to a successful day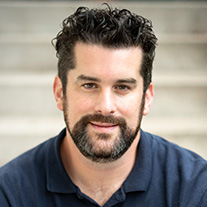 Gary specialises in working with schools, supporting teachers in increasing access and participation to music making. Garden of Music are proud to be a Soundabout 'Sounds of Intent' associate organisation.
Using Assistive Music Technology and Sounds of Intent to Support Access to Participation and Musical Development
In this interactive session, Gary Day will give examples of how some accessible music technology instruments can be used to make music lessons and sessions more accessible and inclusive for pupils. The workshop will also focus on how using the 'Sounds of Intent' framework can support teachers in identifying the different stages of musical development, that pupils are working at.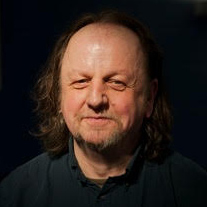 Phil Mullen is one of the world's leading Community Music trainers. He has worked for almost thirty years developing music with people who have experienced social exclusion including homeless people, offenders, through to seniors. Phil specialises in working with excluded children and young people at risk.
Inclusion in the mainstream classroom
In this session Phil Mullen will explain the underlying theory informing inclusive practice and will give ideas on how to work towards a more inclusive classroom atmosphere through what you can do before the session to prepare, how to lead the session in a more inclusive way and how to structure reflection after the session. The session will include presentation, Q+A , and some music making.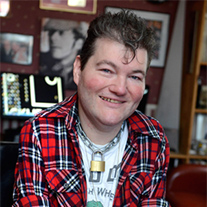 John Kelly works all over the UK and internationally as an artist, vocalist, workshop leader and performer. He was lead vocalist in the world premier tour of Graeae's musical 'Reasons To Be Cheerful' and often guests with the Blockheads.
John recorded 'Spasticus Autisticus' & performed live to 80,000 people (4.7 million watched on television and there was a global audience of millions) at the Paralympic Games Opening Ceremony, London 2012. John is a qualified facilitator working with many different organisations, working in developing creative & inclusive practice. John is proud to be a Disability & Human Rights Campaigner and has been on tv, radio and in national press with his music but most recently for fighting for rights to Independent Living.
John is currently on an Irish/UK tour as musician with 'Extrodinary Bodies', the UKs first professional integrated circus company.
Disability Equality and Music
In this session, John Kelly will explore the idea of disability equality and music. Looking at issues of access, inclusion and the social model of disability, John hopes to create discussions that will begin to identify what these concepts mean for our practice. This session will involve some group work.